SUMMER 2023
UKE N SURF CAMP DATES:
JUNE 5 - JUNE 9  (15 spots open)
JUNE 19 - JUNE 23  (15 spots open)
JULY 3 - JULY 7  (15 spots open)
JULY 17 - JULY 21  (15 spots open)
8-11am, Monday- Friday
UKE N SURF CAMP BOOKING! 
Since 2015, Our community supported, fully-insured surf camps have earned us the reputation of Georgia's number 1 surf camp experience!
By combining positive role models, original programming, and the ultimate learning environment (our beaches & ocean), TYBEE SURF LESSONS surf camps have earned the reputation as the East Coast's premier place to get started and stay involved with the surf lifestyle. Stay tuned for 2020 Uke N Surf dates! 

PLUS, we are the ONLY surf school in Georgia that teaches surfing camp with actual UKULELE instruction...sweeeeet! 
Uke'n Surf Camp Basics
- For Boys & Girls ages 6-14 (sorry adults! BUT we DO offer private, semi-private and group lessons for all ages too)- Camps run Monday-Friday (two weeks in June & one in July, see dates above)- See camper availability at check out - Early morning starts to avoid Summertime mid-day heat 8-11am- Positive learning environment- Learn fundamentals and advanced surf techniques - Camp price includes ukulele rental, which you'll learn how to play from our original, renown teaching methods & curriculum- Commitment to safety and fun!
What to bring: - your kid(s) (sorry adults),Uke n Surf Camp is KIDS ONLY- backpack with a towel, water bottle, healthy snack, sunscreen (should be applied before arriving to camp)- your ukulele (or one will be provided. You can also purchase a ukulele at registration or after camp.) - your surfboard (don't have a board? You can rent one for camp. $25)
$299 per child (plus taxes & online booking fees) 
*Register before May 1st, 2022                 After May 1st, 2022*Early booking promo code is UNS2022HALF1*
1 Child $249 (save $50)                                  1 Child $299
 *We have discounts for folks registering more than two kids for surf camps. Campers must be relatives in order to qualify for this special code. Email us for the special code.*
2 Children $430 (save $168)                          2 Children $598 
3 Children $600 (save $297)                          3 Children $897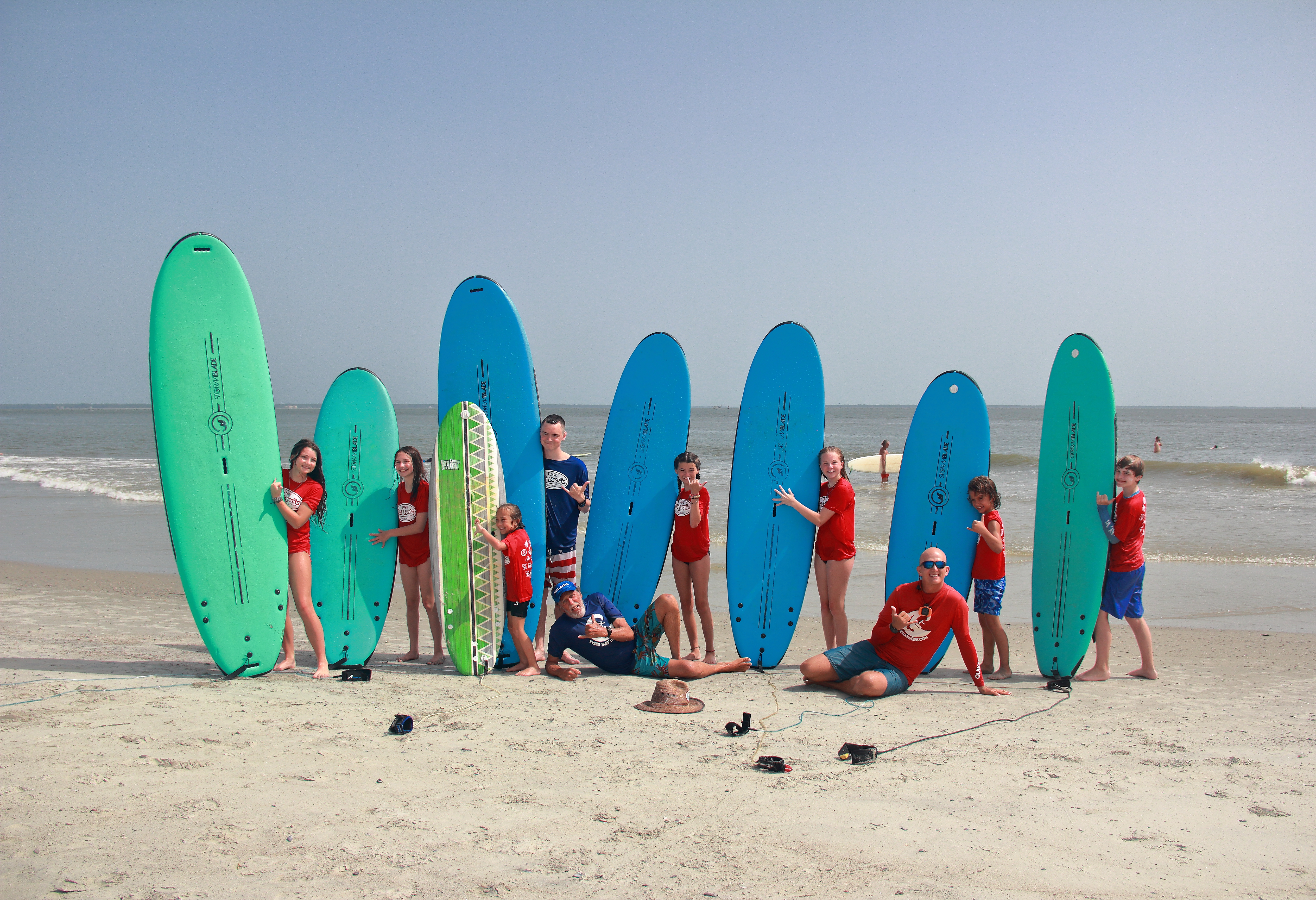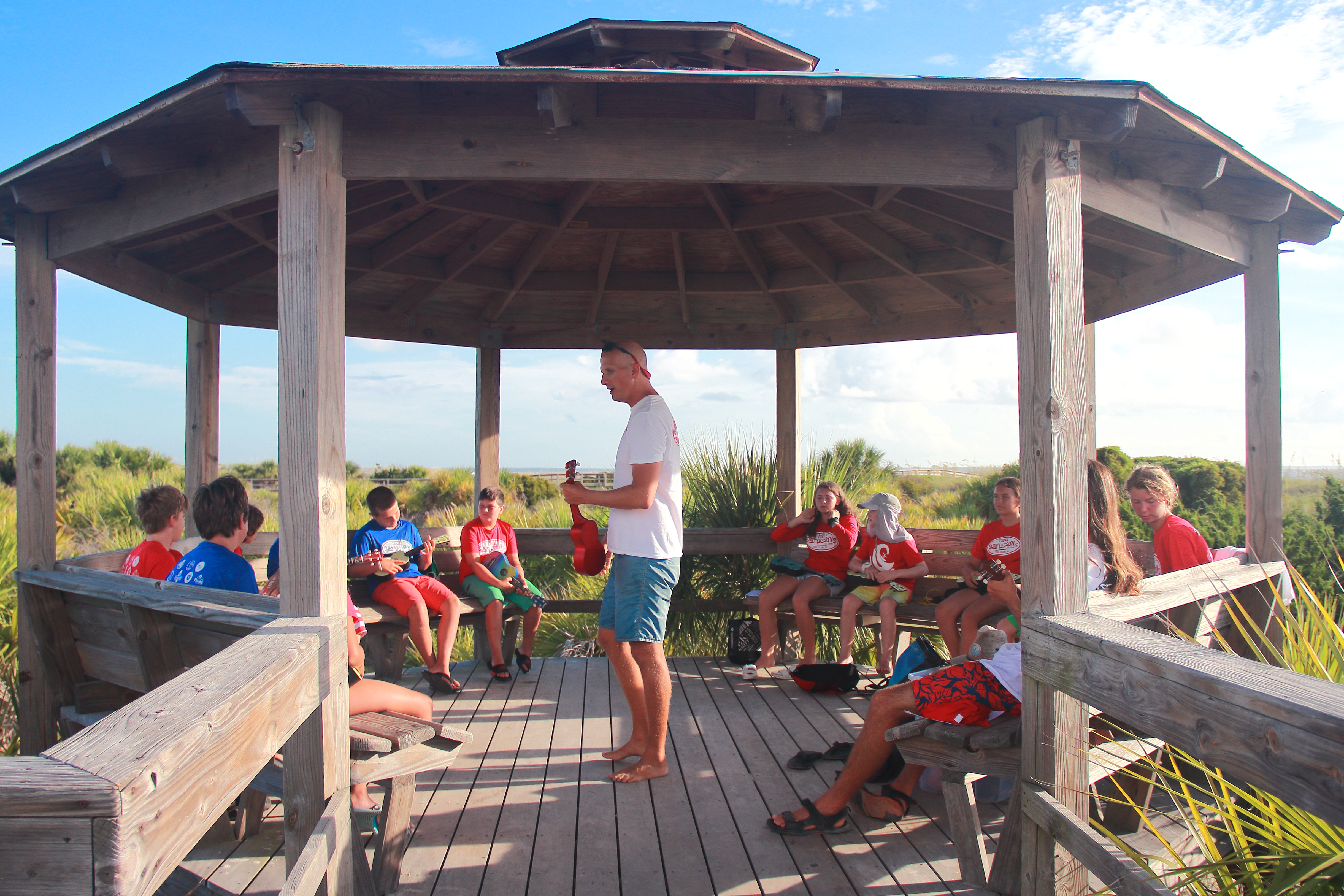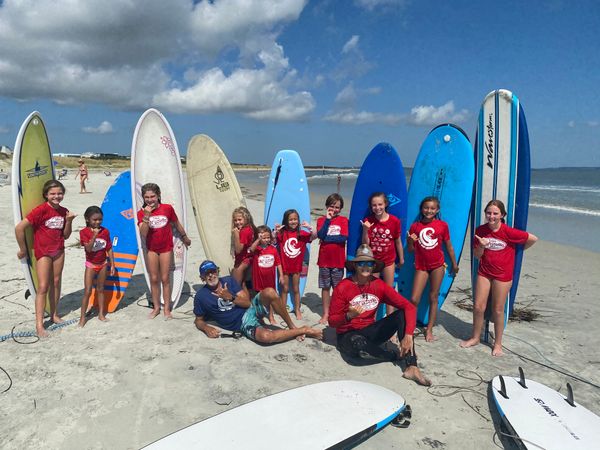 Uke N Surf Camp Meeting Location
All uke n surf camps will meet in the North Beach Parking Lot (the un-paved parking lot), near the center boardwalk. It is near the North Beach Bar and Grill Restaurant which is located at 33 Meddin Dr, Tybee Island, GA 31328 It's important that campers arrive on time and all campers are required to be signed in and signed out by an adult.